Mission Possible Spiritual Covering
by DL McCarragher
Join other women in the knowledge that God has a perfect plan of unity for you and your spouse. At just 134 pages this short book is an "easy read", but has much to say. You will refer back to it over and over again…
Alabaster Box Publishing is pleased to present a unique book in the Christian marketplace for those living in a spiritually uneven marriage.
MISSION POSSIBLE will encourage and challenge the reader to embrace God's promises for their spouse and future together. In this book you will:
Discover how to believe with radical faith for your spouse's salvation
Learn the secret to "staying the course" while you wait for your promise
Find out why many women don't like to share their "secret sorrow"
Overcome your own fears and doubts about your husband's future with God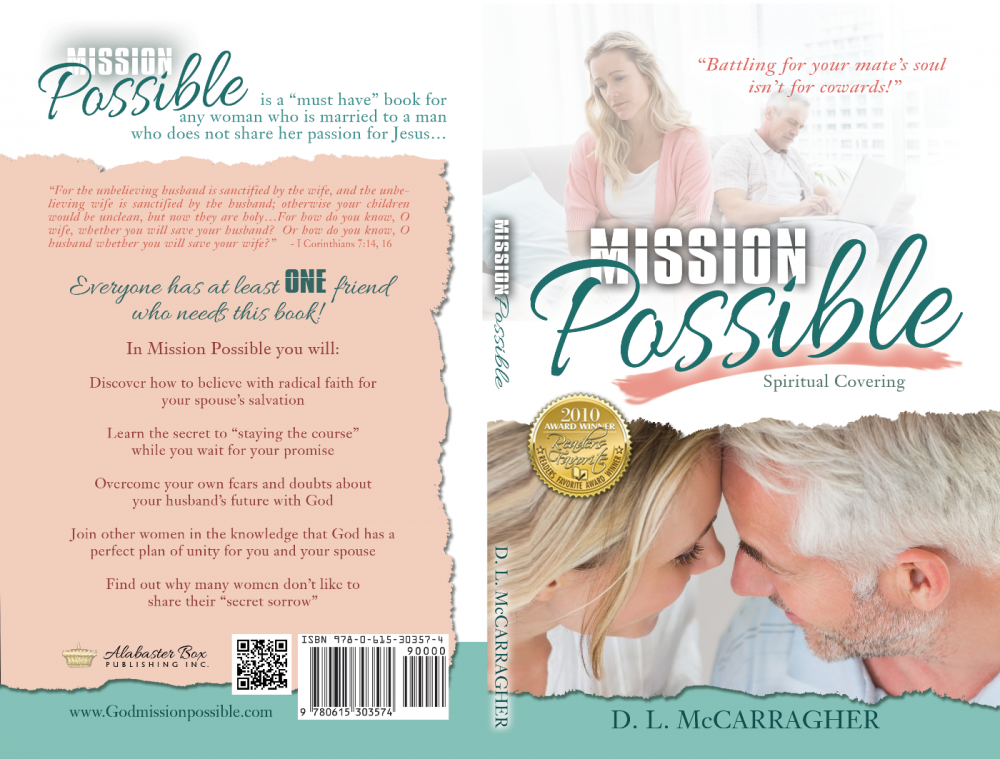 MISSION POSSIBLE addresses the struggles and difficulty of a marriage when one spouse find the Lord first. Being unequally yoked after you are married presents a unique situation – one that isn't often discussed within church circles.
MISSION POSSIBLE won the Readers Favorite 2010 Gold Seal Christian Non-Fiction Award
Purchase Options
Amazon – Paperback and Kindle
Smashwords – Ebook