Testimonials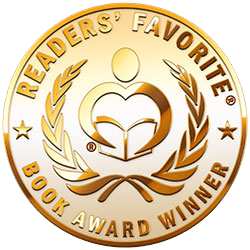 "If your husband is unsaved take heart. A man is most likely to be led to faith in Christ by their believing wife. The sacred Scriptures are not silent concerning your role as a believing wife with your unsaved husband. Deborah, has in "MISSION POSSIBLE", expounded scriptures to encourage women to believe God with a "radical" faith for the salvation of their spouse. She helps women fulfill their role in the marriage for the salvation of their mate. Give "MISSION POSSIBLE" to any lady praying for the salvation of her husband". In Jesus,
Scott Yirka, Pastor/Teacher
Hibernia Baptist Church
Fleming Island, FL
---
"MISSION POSSIBLE" is written to reflect the complete trust in God for the home and family. It is the reflection of faith, patience and hope firmly rooted in God's promises... The author has captured the meaning of faith over circumstance... This book will encourage others to believe for the salvation of their household. It will inspire the reader to believe that our wonderful Lord will honor the quest of faith in all pursuits of life".
Cecil Wiggins, Senior Pastor
Evangel Temple AG
Jacksonville, FL
---
"Mission Possible" lays out the battle plan for every godly wife to follow to impact her unsaved husband for Christ. Scripture reminds us repeatedly that a spiritual battle is taking place around us for the souls of our mates. Every faithful wife must put on the "whole Armor of God" and fearlessly enter that battle against the devils schemes. Even in those times when the battle seems hopeless and despair creeps in, the victory ultimately belongs to the Lord Jesus Christ. Be fearless, be strong and be courageous as you enter the battle and wage war against Satan for the heart, mind and soul of your unsaved husband. I believe every wife should add "Mission Possible" to her implements of warfare against Satan knowing that if we resist the devil, he will flee. Maranatha,
Dr. Randy Bryan, President
Binding Broken Hearts Ministries, Inc.
Fleming Island, Florida
---
We are so impressed with the MISSION POSSIBLE that God has inspired Deborah McCarragher to write. Not only does she share wonderful insights the Lord has given her that have helped in her own unequally-yoked marriage, but the added Scriptural references, Bible Study Application Questions and Reflection Points make this a valuable resource as well. It gives the reader the opportunity to grow deeper in her own spiritual journey as our Wonderful Counselor further uses His Word to speak expand her faith. We HIGHLY recommend this book to those who are dealing with the issue of being unequally yoked in their marriage. We also highly encourage readers to purchase extras to give to friends who could benefit from this book as well. This would also make a GREAT resource for small group Bible studies for women in similar circumstances."
Cindy and Steve Wright, Marriage International
Marriage Missions - A proactive Christian marriage ministry
---
Thank you for sharing your experience and your insight into an unyoked marriage. After 11 years of praying for my husband, I had given up hope. God placed your book in my hands at just the right moment. Biblical material written for women under our particular circumstances is hard to find. Mission Possible is full of scripture and practical advice. It will be a book I read over and over again. Thank you for being a part of restoring my hope.
Jill
---
Your book is such a blessing to me. I can identify with your words. I can identify with your feelings. I can feel your sincere heart. Throughout the book I found myself saying, "Yes, yes! You are right! I feel that too! I went through that! I'm dealing with that now!" These are just some of the comments I used while reading your "Best Seller". This book was truly inspired by God. He chose you to help and encourage other believers in the same situation. The title and cover are perfect! I know God will continue to bless you and your husband".
Louise Hoizendorf Burnam
Author of "Oh No, Not Louise!"

Click here to read more reviews on Amazon